It's April Fools' Day and I thought I'd cover something social media related. There really hasn't been that much this year that's caught my eye and made me laugh, so I'm opting for something you guys might find fun instead. TweetForger is a website you can visit that can forge a fake tweet from anyone with a Twitter account, you just need to know their Twitter @name. I've made a couple of fake tweets below for fun and to show you what Tweetforger does. It essentially just pulls the persons Twitter background and creates a page that looks real, even though it's not. Looking closely you can see it says "via Tweetforger" and "it's fake". It doesn't tweet it anywhere either.
The guys from Tweetforger state: "TweetForger is a fun way to make it appear as if a Twitter® user has tweeted something. You can pick any user you want, enter some text, and TweetForger will create an individual, look-alike tweet. Nothing you do here will appear in anyone's Twitter® stream, even your own. TweetForger is just for fun. Please don't be a jerk. "
Here are some TweetForger fake tweets I made for fun: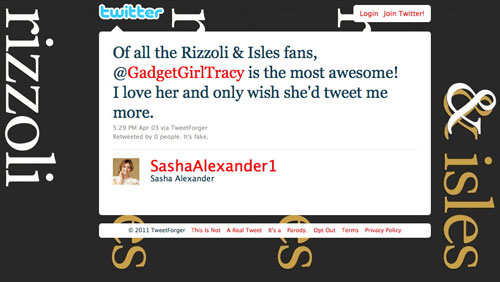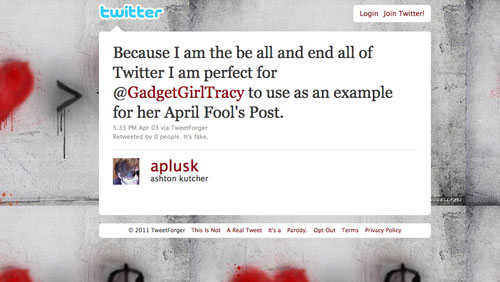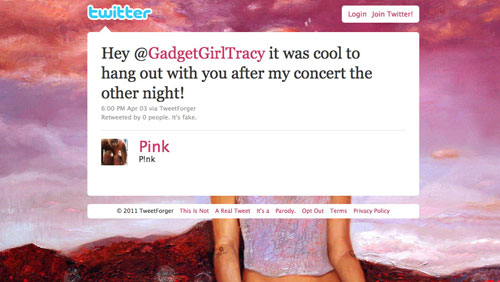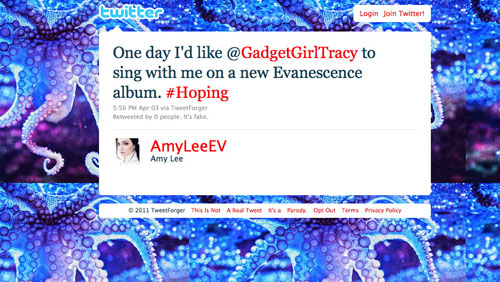 TweetForger website. Have fun.