If you're outside of Oz you might not realise that January 26 is Australia Day. This is a day when Aussies go out and celebrate being Australian… kind of like July 4th in America, but without the Independence bit ;o) Oh and it's a public holiday.. huzzah! Long weekend!
This Australia day we decided to go to the Gold Coast where the council had put on special celebrations. There was a rodeo, athletics, wood chopping, sheep shearing, rides, world foods, camel rides, singers, poets and loads of other stuff. it was a lovely sunny day and people were in great spirit. Below are a few shots of the day….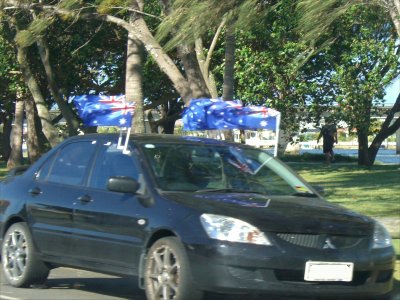 Loads of vehicles had flags on them, this was one we snapped as we drove past.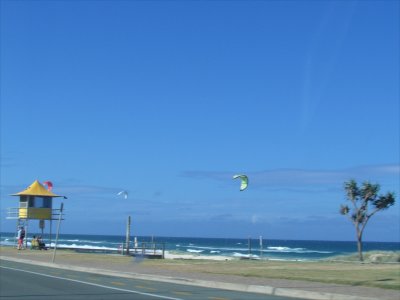 Surfers were out on those mad kite surfing things!
This was something so bizarre we took a photo, but I can't find it now. Damn.
It was a picture of a busy roundabout, yes those in the middle of certain intersections. This one was being used as a cricket playing field! It's probably on my flickr someplace!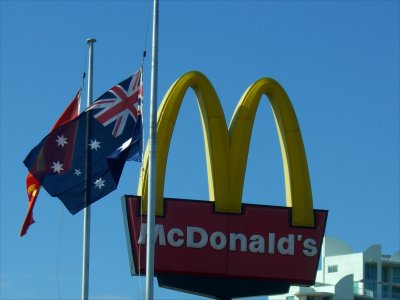 On the way home we stopped for petrol and Micky D's was in front of us, so we took a photo of it just because it had the Aussie flag flying and the sky was nice and blue!
We got home early enough that it was still beautiful outside, so we went for a swim in the pool. Nice way to spend the day and let's face it very Australian.