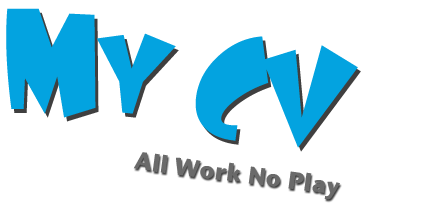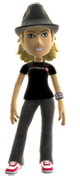 TRACY WHITELAW
Gold Coast/Brisbane
QLD, Australia
Mobile: 0414 874 281
Email: tracy[at]tracywhitelaw.com
Linkedin: au.linkedin.com/in/tracywhitelaw
Twitter: @GadgetGirlTracy
SKILLS
Social media strategy and digital strategy development and implementation
Crisis communication expert specialising on using digital and social media (Brisbane floods 2011 and 2013)
Social media team development and management
Public speaking and keynote presenter on digital marketing and social media
Experience in using digital marketing for economic development for small to large sized organisations
Expert user of Radian6, Buddy Media, Salesforce Marketing Cloud
Thought-leader in digital and social media
Trainer and educator at a national and international level on digital and social media
Outstanding stakeholder engagement specialising in convincing digital doubters
Considered one of the foremost social media strategists in government in Australia
PhD student researching social media and crisis communication
Built an award winning and nationally recognised team at Brisbane City Council
AWARDS
Lord Mayor's Award for Excellence 2014
AMI Social Marketing Award (National) 2013
Government Communication Awards Finalist – Social Marketing 2013
AMI Queensland State Winner Social Marketing 2013
Government Communication Awards – Best Crisis Communications Social Media 2013
Best New or Digital Media (Brisbane City Council) 2012
PRIA Golden Target Award Emergency/Crisis Communications 2011
AMI Queensland State Winner Social Marketing 2011
First in Class Award Master of Communications Bond University 2010
Office for Women ICT Career Development Award 2008
PROFESSIONAL EXPERIENCE

Manager Digital – Gold Coast 2018 Commonwealth Games July 2015 – Present
Develop, execute and deliver GOLDOC's digital media strategies across all public facing digital channels such as website, social media, app, emails and more.
Manage online branding, communications and campaigns through digital channels.
Improve the design, usability, content and conversion points of the website and social reach of the organisation.
Managing agency relationships across channels including to ensure ROI across digital campaigns.
Leading a dynamic team and inspiring creative thinking, enhancing the digital strategy of GOLDOC.
Team Leader Digital Strategy and Innovation – Brisbane City Council July 2013 – Present
Short and long term digital strategy within Brisbane City Council
Social media advice, education, training, strategy across Brisbane City Council and partner organisations
Delivery of user focused digital projects to improve customers engagements with Council, to position Council as a thought-leader in the digital space and to ensure positive economic development for Brisbane
Manage team that incorporates corporate website development, digital projects, online metrics, form building, multimedia and various other digital and social media components.
Senior Social Media Strategist – Brisbane City Council May 2013 – July 2014
Manage the Social Media Team and control social media strategy, governance, planning and implementation for program areas within Brisbane City Council
Social media advice, measurement and reports throughout Brisbane City Council
Training, education, presentations on social media strategy for various levels of government
Procurement of social media service providers
Keynote speaker on social media at national and international conferences
Digital Project Officer Social Media – Brisbane City Council September 2010 – May 2013
Social media strategy, governance, planning and implementation for program areas within Brisbane City Council
Social media advice and measurement throughout Brisbane City Council
Content development, engagement, interaction and monitoring of Brisbane City Council's social media sites
Social Media Strategic Advisor – Consultancy Work – Studylane August 2010 – present
Advised Studylane on their web content and rewrote their web content to suit target market
Designed and deployed Studylane branded social media channels
Provided content for Studylane's social media channels including Facebook and Twitter
Social Media Strategist – Consultancy Work – Gold Coast Training Academy May 2010 – September 2010
Developed social media strategy for business
Completely redesigned website and made it social media friendly
Trained staff members on understanding social media
Implemented new social media channels, including design, content and maintenance
Social Media Specialist – Consultancy Work – Workpartners July 2010 – August 2010
Developed a social media strategy for a B2B partner of Workpartners
Advised on social media implementation and design for a tourist industry partner
Nurture Marketing Manager – Bond University Sept 2009 – August 2010
Manage the Admissions Support Team in the Office of Admissions & Recruitment from both an international and domestic perspective.
Responsible for the Nurture Marketing Schedule strategy and implementation to help increase student recruitment and engagement with the University.
Developed the social media strategy, policy and guidelines and content calendar for the admissions department and wider University including; Facebook, Twitter, YouTube and Google Reader Listening Station.
Assist in the integration of a new CRM system for the university.
Educate team and wider team on social media uses for student recruitment and marketing.
Report to key internal and external stakeholders on future integration of social media within the admissions department, including predicting trends, benchmarking other higher education areas and using analytics to improve engagement.


Chief Knowledge Engineer/Team Leader – MyCyberTwin March 2007-Sept 2009
Developed social networking aspects of the business and in charge of managing and maintaining those – Facebook, MSN, Second Life, Windows Live Spaces.
Managed a team of knowledge engineers in the creation, maintenance and advancement of virtual agents and personalities.
Workflow organisation and planning experience in managing teams based in various office locations.
Considered future markets for our product, developed artificial intelligence brains and brought virtual characters to life.
Project manager for various contracts and liaised with clients to understand their needs with the objective of providing solutions.
Involved in testing, debugging and creating back-end software system in conjunction with analysing and diagnosing problems with the UI for users.
Created effective advertising copy, presentations, speeches and more for the company.
Chaired business meetings with prospective clients as well as continual meetings to follow up on client requirements.
Informed key stakeholders on possible outreach through social media channels
Successfully project managed the creation and deployment of a virtual character for PBL, one of Australia's largest media companies. This led to a 15% increase in sales during the campaign.
Played an integral role in developing, deploying and maintaining two virtual agents for two of the largest financial institutions in Australia – NAB and AMP.
Liaised with NASA on the deployment of a virtual representative for their Mars Lander robot in Second Life.
Developed multi-language virtual agents to be used in Second Life for Accenture, a leading recruitment company.

Freelance Writer – Various Media June 2004-2007
Enjoy a successful freelance writing career, writing non-fiction articles for a variety of online and print media.
Specialist areas are generally pop culture, technology, social media, lifestyle, instructional pieces and video gaming.
Involved in the development of articles, press releases and scripts/speeches for women-centred websites that are specifically for females who enjoy video gaming/technology.
Advanced communication and interpersonal skills, leading to the ability to create productive relationships with staff.
Accomplishments
Reviewer for The Daily Telegraph London.
Regular gaming column in Cherrie Magazine.
Blogging experience for a number of websites across different genres.
Write video gaming reviews for an Australian based website, as well as edit, produce and create a video gaming based show for them.
Develop content for a leading UK based company (PTS) who provide online copy and information pieces.

Driving Instructor – Self-Employed Nov 2005-Dec 2006
Developed skills in negotiation, keeping a calm head under pressure, making people feel comfortable and generally in engaging with nervous, stressed individuals.
Increased skills in teaching others and adapting that teaching to suit the individual.
Advanced planning skills, including learning curve consideration, budget planning, learning workflow organisation.
Accomplishments
Successfully marketed and developed own brand and methodology to help students succeed.
Biggest accomplishment was getting a nervous 50 year old woman through her driving test, having never driven before.

Area Manager & Marketing Co-ordinator – Law Property Group May 2004-Nov 2005
Responsible for staff and HR issues on a daily basis, as well as managing expenditure for the bar and restaurant within the hotel chain.
Developed website content and maintained up to date website content.
In charge of overseeing two separate hotels and ensuring they were running to their maximum efficiency – grant applications, hotel policy and procedure writing were all an integral aspect of the role.
Responsible for marketing hotels, as well as responding to complaints, procedure requests, public event speaking and more.
Accomplishments
Successfully developed and handled a number of important events at the hotels to increase revenue, which are still the most popular events there now.
Developed a grant proposal for the hotel that led to increased budget and managed to lower daily running costs without losing staff.

Owner and Manager Retail Shop – Mania! Dec 2001-May 2004
Opened a memorabilia shop and was in charge of everything from the ground up.
Employed 3 staff – in charge of stock maintenance, reading trends in market, writing PR related copy and advertising.
Accomplishments
Successfully managed to open own business and develop a profitable income over the first year.
Developed ability to manage budgets, organise and prioritise expenditure and to interact and develop relationships with clients.

University Lecturer – Abertay University Sept 1998-Dec 2001
During MPhil Sociology, taught Sociology and Psychology to a number of students.
Teaching areas revolved around gender and women's studies, film & media and management – all within the psychology/sociology framework.
Accomplishments
Successfully encouraged a high pass rate for students in classes.
Developed a good understanding of active listening and in teaching complex thoughts and processes in an accessible way.
Tailored writing and communication skills to appeal to a wide audience.

GENERAL INFORMATION
Invited speaker at the Brisbane Ideas Festival Panel to debate the future of women's body image and size.
Working knowledge of international and domestic educational markets from a recruitment and marketing perspective.
Winner of Office for Women Career Development Award in IT 2008.
Invited speaker at Brisbane Geek Girl Dinner, for girls who enjoy gaming and technology.
Participated in a number of WiT (Women in Technology) talks and events to talk about work and experience with gaming and technology.
Experienced in working in the world of video gaming, particularly on the reviewing, marketing and PR side.
Excellent interpersonal skills and a natural ability to understand individuals.
Ability to use background in psychology and sociology within corporations to problem solve and seek solutions.
Passionate about advancing women in the technological realm and in developing productive relationships with others.
Interest in producing and editing video content for online sites.
EDUCATION
PhD Social media and crisis communication – Bond University (Expected Completion 2015)
Cert IV Training and Assessment – Coomera Anglican College – 2010
MPhil Sociology –  Social Construction of  Identity (incomplete due to funding issues)
BSc (Hons) Behavioural Science Degree, University of Abertay, Dundee, Scotland, UK 1993-1997
Tracy Whitelaw | Gold Coast | Brisbane | QLD
Tel: 0414 874 281 | Email: tracy[at]tracywhitelaw.com