Who am I?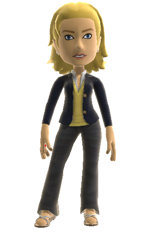 It's the eternal question. Who am I? Everyone asks it at some point in their life and dependent on where you are in life, you'll probably change it. So for now, this is who I am.
I'm a geek, a gadget-freak, an early adopter, a social media junkie, a communications student, a teacher, a marketer, a manager, a friend, a loved one, a psychologist, a sociologist, a writer, a video-game playing gal and an all round peace-loving human.
What do I do?
I do a lot. I fit a lot into my world. I have a number of roles and they're all important to me. Currently, some of the tasks I'm working on are:
Social Media Officer at Brisbane City Council – strategy, planning, implementation, monitoring, analysis of social media across Brisbane City Council. I also spend quite a bit of time educating, presenting and training others in social media use.

Social Media Psychologist at Social Ignition – this is a new company based on the Gold Coast. I'm the founder and CEO of the company and we are bringing social media training, planning, design and implementation to small businesses and individuals across Australia. Currently working with a few clients on how social media can improve their customer engagement.

PhD Student – Currently undertaking a research degree studying social media use in disasters with a focus on engaging with a networked public. I'm looking at the January floods of 2011 in Brisbane and how Brisbane City Council used social media to communicate with the public.
Social Media Speaker – If you're looking for an engaging, enthusiastic, motivational speaker who can come to your company and speak about social media, then look no further. I have been a keynote speaker at a number of national and international events and I'm available for a variety of purposes. I will make your event fun, informative and memorable.
How Can I Help You?
I like to engage with people. I like to teach, to discuss and to help. Sounds corny, but it's true. One of the coolest things in life is passing on your knowledge. It makes me happy to think that each of us can touch someone else in some way throughout life (mind out of the gutter please!) and here's what I can offer:
Social media training, strategy, planning, design, implementation, maintenance
Copy for web, print media, traditional media on a number of areas including pop culture, social media, communication, online marketing, technology, gaming, women
Talks, appearances, group sessions and other speaker arrangements on any of my specialist subjects
Honest, straight-forward techno-babble free information
A true interest and appreciation of your goals, needs and motivations